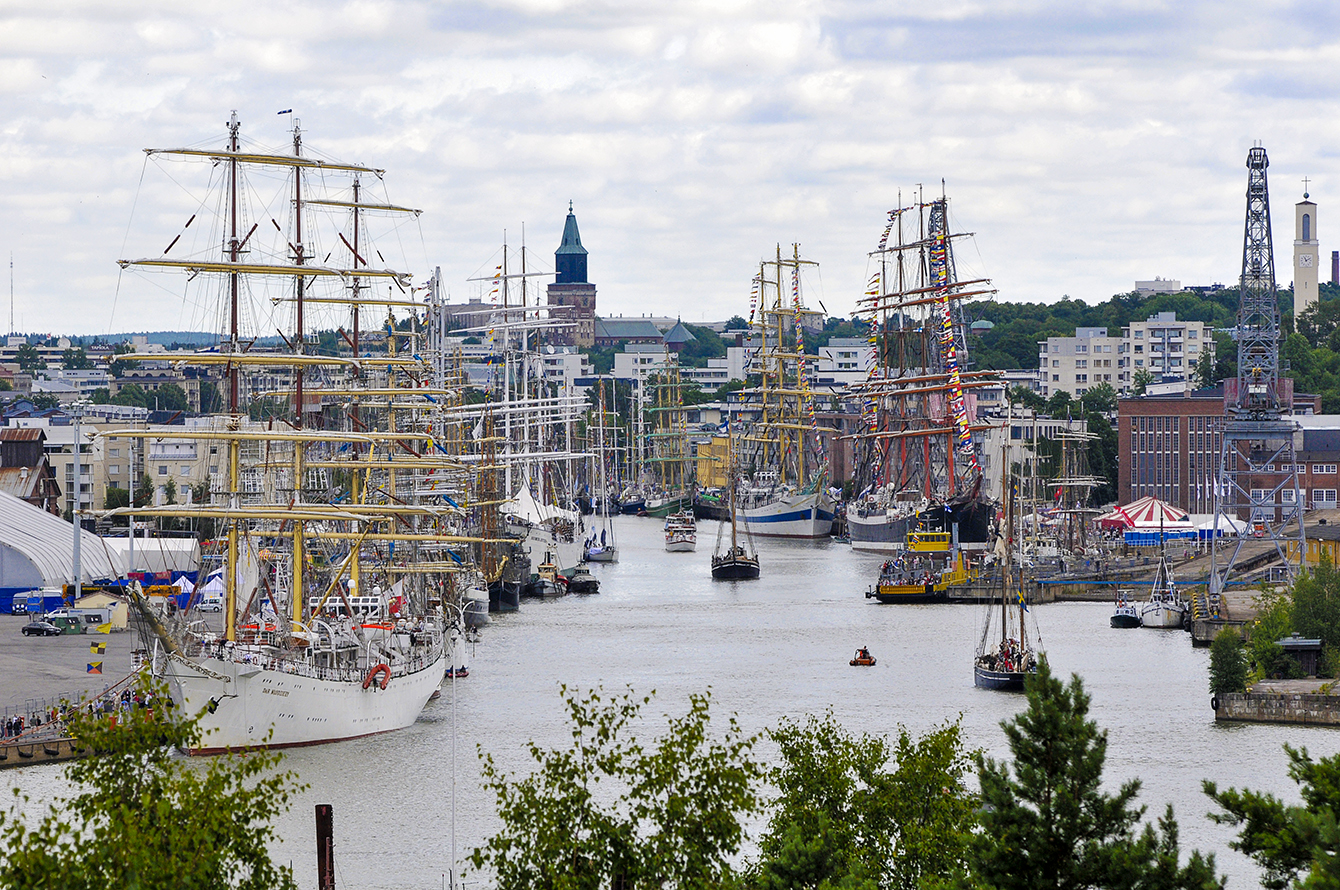 Tall Ships Races International, a subsidiary of Sail Training International, is delighted to announce Turku, as a Host Port of The Tall Ships Races 2021. The Finnish city joins Klaipeda, Tallinn, Mariehamn and Szczecin in welcoming The Tall Ships Races back to the Baltic Sea for the first time since 2017.
The Tall Ships fleet return to Turku will mark the 25th anniversary of the first time they hosted the Tall Ships Races in 1996, setting the stage for a spectacular celebration of international friendship and understanding.
The Finnish port has welcomed the Tall Ships Races and Regattas five times previously (1996, 2003, 2009, 2011 and 2017). Each event has been a huge success, with the four days of maritime celebrations in 2017 bringing over 500,000 visitors from far and wide to the event.
2021 will mark 10 years since Turku was named the European Capital of Culture and welcoming The Tall Ships Races to the shores of the River Aura will be the perfect anniversary celebration.
Jarkko Virtanen, Deputy Mayor of the City of Turku expresses his delight:
"We are excited to host the Tall Ships Races once again and very happy to be part of the big Sail Training International family. We'll do our very best to ensure that the event in Turku in the summer of 2021 will be the best event in Finland that year. Hosting the event highlights the maritime role of the City of Turku as a strong city of events and producer of experiences."
Einar Corwin, Race Chairman for The Tall Ships Races 2021 and Tall Ships Races International Ltd Director, welcomes the announcement and return to the city:
"Over the years, Turku has proved itself to be a world-class venue for major events such as ours, and we very much look forward to returning to Turku in 2021. The River Aura has always provided a superb intimate location for the fleet, giving visitors a close-up view of the diverse range of vessels taking part in the Tall Ships Races.
"We are confident that Turku will deliver an unforgettable event for trainees, vessel operators and visitors alike and we eagerly await our return to this vibrant city and it's beautiful natural surroundings."
We are delighted that Turku will once again embrace the International Tall Ships fleet, with their maritime legacy, commitment to sail training and youth development which goes hand in hand with our values of international friendship and understanding.