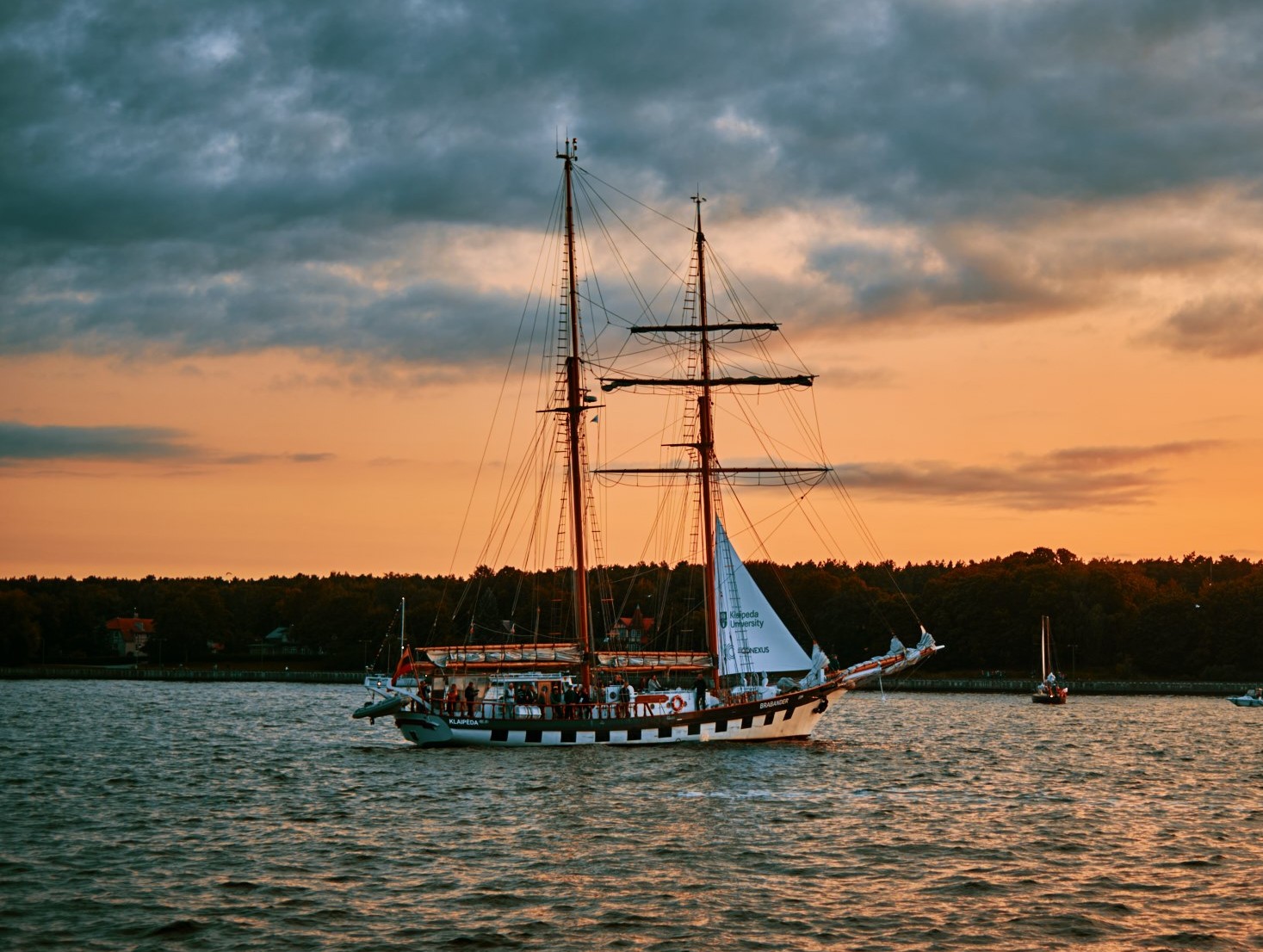 2 ships of Klaipėda University, the biggest sailboat "Brabander" and training yacht "Odisėja", shall fight for the port city and Lithuania in a prestigious Race of tall ships "The Tall Ships Races 2021", which will start in Klaipėda in June of next year.
Organizers of the race (Sail Training International) have approved their applications. The list does not contain any other ships registered for the Race from Lithuanian participants so far. "We are honoured to represent Lithuania, the marine State, in the internation event of such a large scale. We are proud that the symbols of Lithuania, as well as Klaipėda University, shall wave in the panorama of the race, which attracts a great fleet from different countries of the world", a Rector of KU, Prof. Dr. Artūras Razbadauskas, says.
The sailboat of Klaipėda University, "Brabander" shall start off next year on June 30, with the whole fleet from Klaipėda and shall have the Race one heading towards Turku (Finland), and from there to Tallin (Estonia). The Race two of the sailboat "Brabander" shall run from the capital of Estonia to Mariehamn (Åland Islands). This phase is planned to be overcome by the training yacht "Odisėja" of Klaipėda University as well together with its team.
Whereas the sailboat "Brabander" is an experienced participant of the prestigious Race "The Tall Ships Races", which has taken place in the races in the Baltic and Northern seas, the yacht "Odisėja" is accepting this challenge for the first time.
The exclusivity of "The Tall Ships Races" is its great focus to education of a young generation of yachtsmen. All participants of the Race who wish to get involved into this community, must observe the condition that half of the fleet must be composed of young people who are just starting out in sail training. Klaipėda University is planning to prepare selections of young sailsmen – trainees, and to invite cadets of Klaipėda, sailing enthusiasts of the Lithuanian Maritime Academy, and business representatives.
FACTS ONLY:
• The Tall Ships' Races take place in the Baltic Sea every four years, usually around 100 sailing ships take part there.
• The Race of 2021 shall take place between June 26 and August 3. During these six weeks the fleet of sailing ships started in Klaipėda shall visit Turku (Finland), Tallinn (Estonia), marienhamn (Åland Islands), and Szczecin (Poland).