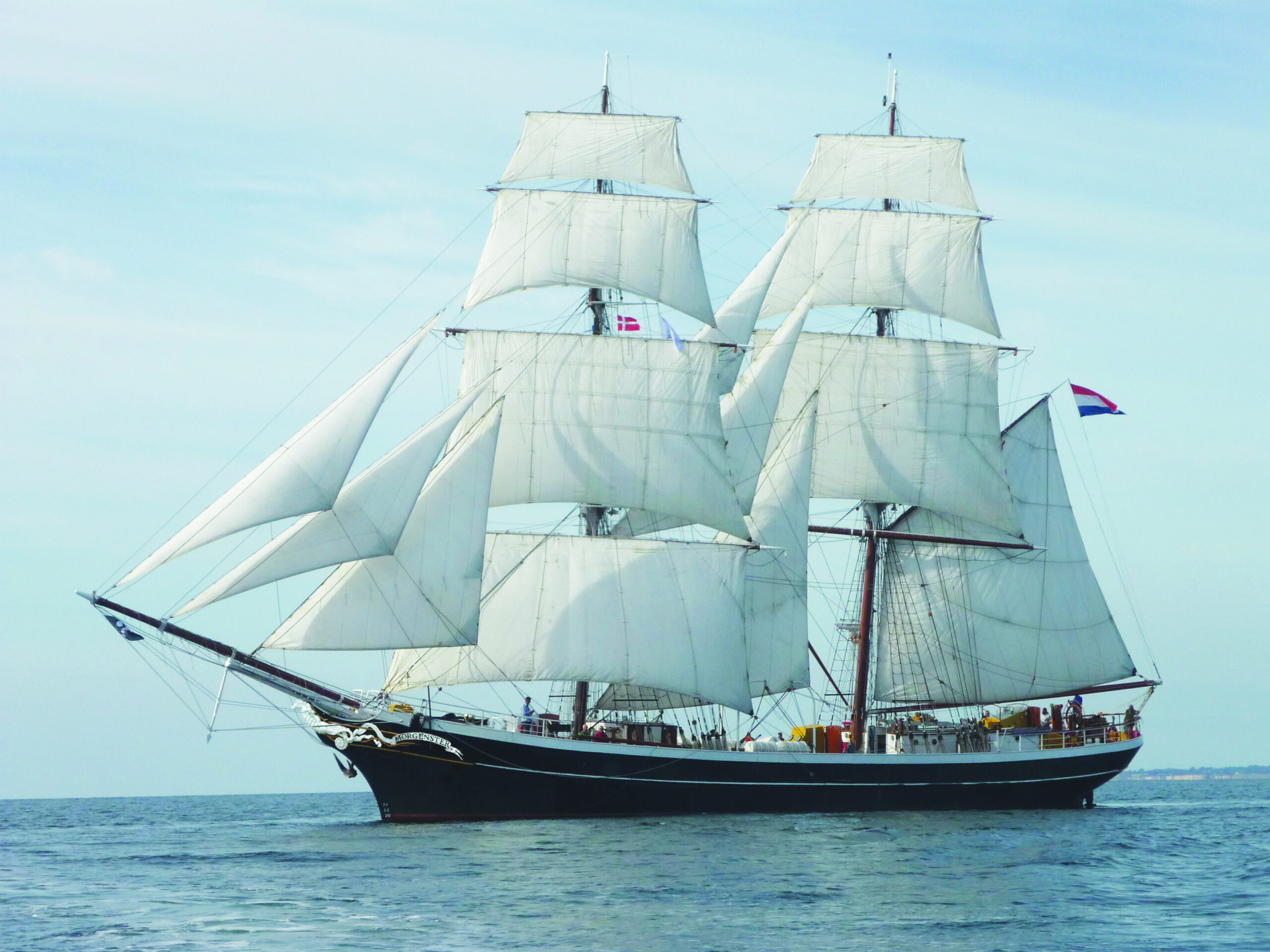 Klaipeda will once again welcome the tall sailing ships of " The Tall Ships Races 2021." About 80 sailing ships are expected to arrive in Klaipeda on the 27th-30th of June. At least ten of which will be A Class. By now, ships from 14 countries have registered for the race, and the total number of registered ships is 42. A team of volunteers is formed to ensure smooth and safe running of the event.
As the world adapts and seeks new solutions in standard situations, " The Tall Ships Races 2021″ event coordinator, PE "Klaipėdos šventės" has developed possible scenarios for the event in compliance with the requirements of the event organiser "Sail Training International" to ensure maximum security and control of human flows.
"In the official terminology of "The Tall Ships Races 2021″, a ship is currently defined as a safe 'bubble' in which only those who have a negative test result shall join the crew. The team shall not change or have external contacts; therefore, everyone is completely safe until the first stop. Klaipeda is going to be a start port. Therefore, we believe that with the assistance of a committed team of volunteers, we will be able to ensure safe, minimum-contact ship service, coordination, and administration. Actually, we currently have four scenarios for the event, with regard to the pandemic situation," says Violeta Ulevičienė, Project Manager of The Tall Ship Races.
Nearly 100 volunteers are planned to be teamed up to assist in the sailing race in Klaipeda. By now, 40 volunteer filled-in forms have been received. Two of them are young people from Turkey, however, due to various movement restrictions, foreigners will not be accepted for volunteering this time.
Ingrida Šidiškienė from Klaipėda, who tested the idea of volunteering just a year ago, says that volunteering is addictive, of course, in a good sense.
"Volunteering allows seeing the event from the other side, getting to know the" kitchen "of the event, making new friends both with the crews and other volunteers. Besides, it has been an opportunity for me to encourage my son to volunteer with my own example. He volunteered at the Baltic Sail event during the Sea Festival, too," Ingrida Šidiškienė shares her experience.
This time, "The Tall Ships Races 2021" events will start in the Lithuanian port. From Klaipeda, Tall Ships fleet will race towards Turku (Finland), Tallinn (Estonia), Mariehamn (Aland Islands), and finish at Szczecin (Poland). The port city will host tall sailing ships for the fifth time now. Volunteers will not just welcome and assist the multinational crews in Klaipeda, but will also have the opportunity to float on the sea waves.
Age requirements for volunteers: 14 years old and over, no maximum age limits. The key requirement for applicants is language skills. The team of volunteers will be curated by Mindaugas Rukavičius, an experienced volunteer leader.
Klaipeda: 27th-30th June
Turku (Finland): 5th-8th July
Tallinn (Estonia): 15th-18th July
Mariehamn (Aland Islands): 22th-25th July
Szczecin (Poland): 31th July – 3rd August